Tupelo/Lee County, Mississippi has over 1,400 acres of city park land including eighteen beautiful city parks and twelve walking racks/trails.
With eight state parks and four national forests within an hours drive, there are plenty of opportunities to get active in Tupelo/Lee County. Tupelo's Sportsplex houses sixteen professionally lit soccer fields at Ballard Park and there are twelve professionally lit baseball fields and seven softball fields.
Tupelo Aquatic Center
43,000 sq. ft. indoor aquatic complex
This aquatic center is designed to host both competitive community and high school events in addition to leisure swimming and lesson programming.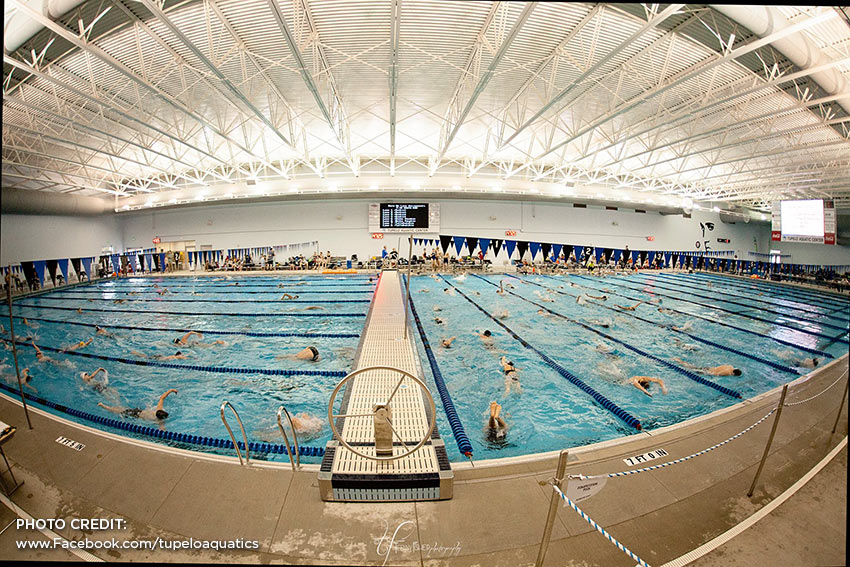 PARKS
SPORTS & RECREATION